Dear Navarro family The heavy rains throughout the night have left many roads with water standing across them. We have been working with County authorities to assess accessibility. Due to an abundance of caution, the school district will delay the start of school 2 hours. Buses will run 2 hours later than normal as well. Please use caution when out on the roads this morning. Stay safe and stay well

Child Nutrition Update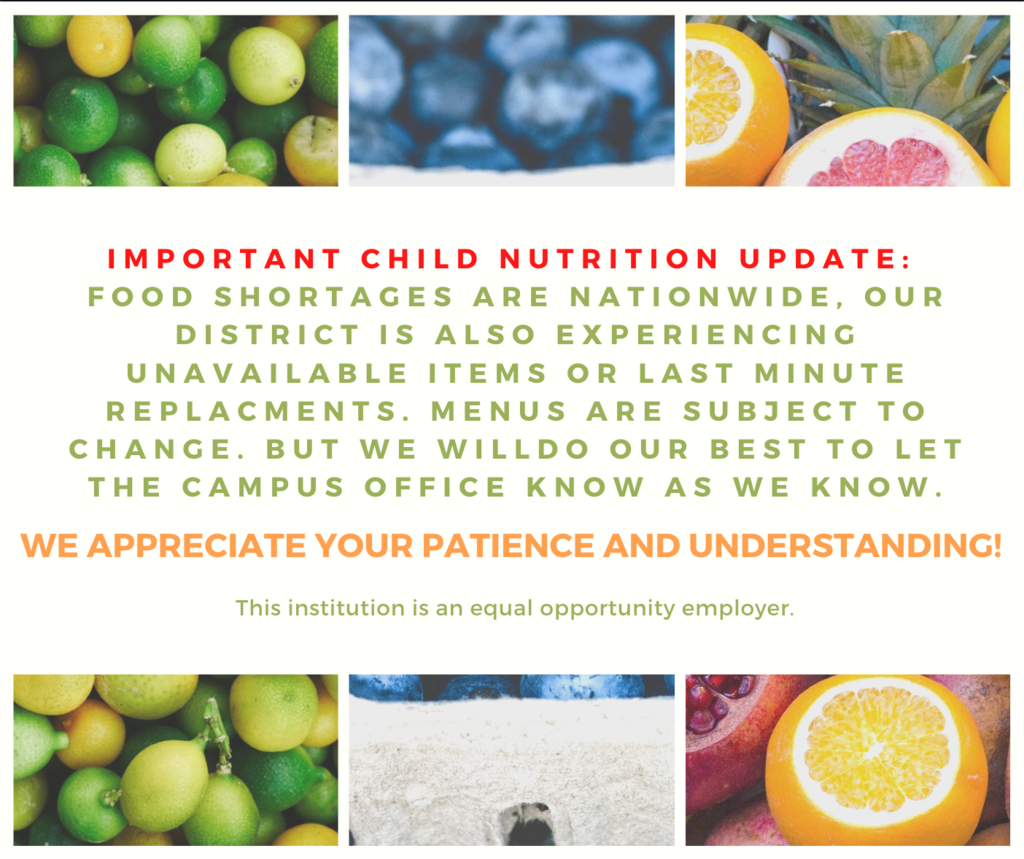 Hey all you Panther fans it's time to get out and clap your hands!! 📣🎉 This year all athletic tickets 7th grade and up will be electronic. To purchase a ticket you can go to the top right hand corner of the Navarro webpage click the link that says Tickets. There is also a Hometown tickets app you can purchase from. Once you purchase a ticket you will receive a QR code that will be scanned at each gate. You may print the QR code or bring it on your electronic device. If you would like to purchase an all sports pass this year or have any questions about athletic tickets please contact Kathie Epp at the High School. Hope to see you at an athletic event this year!

Good evening Navarro parents, your school nurses have sent out a health history form for you to complete for each of your students. Please ensure those forms are returned to your school nurse as promptly as possible. Thank you to those who have submitted a care plan for this school year, if you have not, please do so as soon as possible. Thank you .......... Stay Safe Panthers!

Good evening Navarro parents. Your school nurses have a very important message. If your student has a medical condition that requires a care plan, please ensure you provide your school nurse with this school year's care plan. Care plans can be found on the Health Services page under "Student Health Care/Action Plans". All care plans require a physician signature. If your student will take medications at school, they must be brought into the school by an adult and a medication consent form must be completed. Emergency meds such as inhalers and epi-pens will not be allowed to be carried by your student without doctor orders and a current care plan. All morning meds should be administered at home before school if possible, your school nurse can administer noon doses as prescribed by their physician. All medications must be in their correctly labeled bottle. For more information on medications/care plans or health related services please call your campus nurse or view the Medication Procedures in the Health Services section. If you have an elementary or intermediate aged student that will take daily medications at school, a school nurse will be available at "meet the teacher" to receive your medications.

Digital flyer delivery starts Wednesday July 28! Coming soon! Flyers from your school, district and approved community organizations will be sent digitally through Peachjar. You can expect to receive these flyers as images in your inbox where you can easily click to take action. As a reminder, no action is required if your correct email address is on file with the district. On Wednesday July 28 you'll receive a welcome email from Peachjar. In order to ensure delivery of these notifications, please confirm that your email address is on file with the school district and add
school@peachjar.com
to your email contacts. We look forward to providing families with important updates through this new communication tool! For more information check out Peachjar webpage
https://www.nisd.us/page/peachjar

Out of an abundance of causation after contacting several meteorologists, Navarro ISD has made the decision to move the graduation ceremony to the Intermediate gym. Each senior has 4 tickets available for family. The graduation ceremony will be live streamed on YouTube. The live stream link can be found on both the district and high school webpage. The ceremony will still be held at 8:00 pm. The district will offer an overflow live stream area in the High School cafeteria in a first come first serve basis. All doors will open at 7:30.

Navarro parents, This is a message from your campus nurses. Please remember to pick up your child's medication by tomorrow, Thursday May 27 before the end of the school day. All meds MUST be picked up, if they are not, they WILL be disposed of by the campus nurse. Thank you

Good morning Navarro ISD parents. The storms that rolled in during the night did not affect the school district and each campus does have electricity and water. We understand that some families may have been affected by the storms during the night and may be experiencing loss of power. If your family is experiencing difficulties preparing for school, students will not be penalized for arriving late. Thank you and be safe.

Good afternoon Navarro Panther Families. This call is to let you know that we are having an early release this Friday, May 21 at 2 pm. Our Boys Baseball team is advancing to the 4A Regional Quarter Finals this week. They will be playing against Canyon Lake on Thursday and Friday at 4:30. Since it is the best of 3 games, if a 3rd game is needed, it will be on Saturday at 4:30. All games will be held at NorthEast ISD Complex in San Antonio. We hope that all our Navarro Panther Fans will be able to come out and support our baseball team. It's a GREAT day to be a Panther.

Scroll down to our EVENTS CALENDAR to check out what we have going on in May!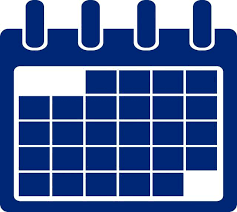 Tdap and MCV4 vaccines are REQUIRED before going into 7th grade. Immunization notices were sent home this week with 6th graders who will need to go get these vaccines before they can enter 7th grade. Be on the lookout for this paper.

Good afternoon Panther families. We hope that everyone has enjoyed their extended weekend. The district would like to remind all 4th, 7th and 9th grade students that they will be taking the STAAR Writing test tomorrow. Please help our students prepare by making sure they get enough rest tonight and start their day with a great breakfast! We can't wait to see everyone back in the halls tomorrow! Have a great evening.