COVID-19 (NOVEL CORONAVIRUS) AND DISTANCE LEARNING
The Texas Education Agency (TEA) released updated Public Health Planning Guidance in response to the Governor's Executive Order GA-34. Following TEA's guidance, Navarro ISD will continue its current practice of requiring face coverings for all students, as well as all staff members.
The TEA guidance states, in part: "Schools must comply with the following requirements: Every student, teacher, or staff member shall wear a mask over the nose and mouth when inside a school building, school facility, facility used for school activities, or when in an outdoor space on school property or used for school activities, wherever it is not feasible to maintain six feet of social distancing from another person not in the same household". This guidance also applies to any adult visitor on a campus or school facility for any event or activity. TEA guidance does state that "The governing board of a school system may modify or eliminate by formal action the above mask-related requirements." Navarro ISD will continue the policy of wearing masks, social distancing and performing cleaning procedures as outlined in our current policy unless the school board decides to make changes.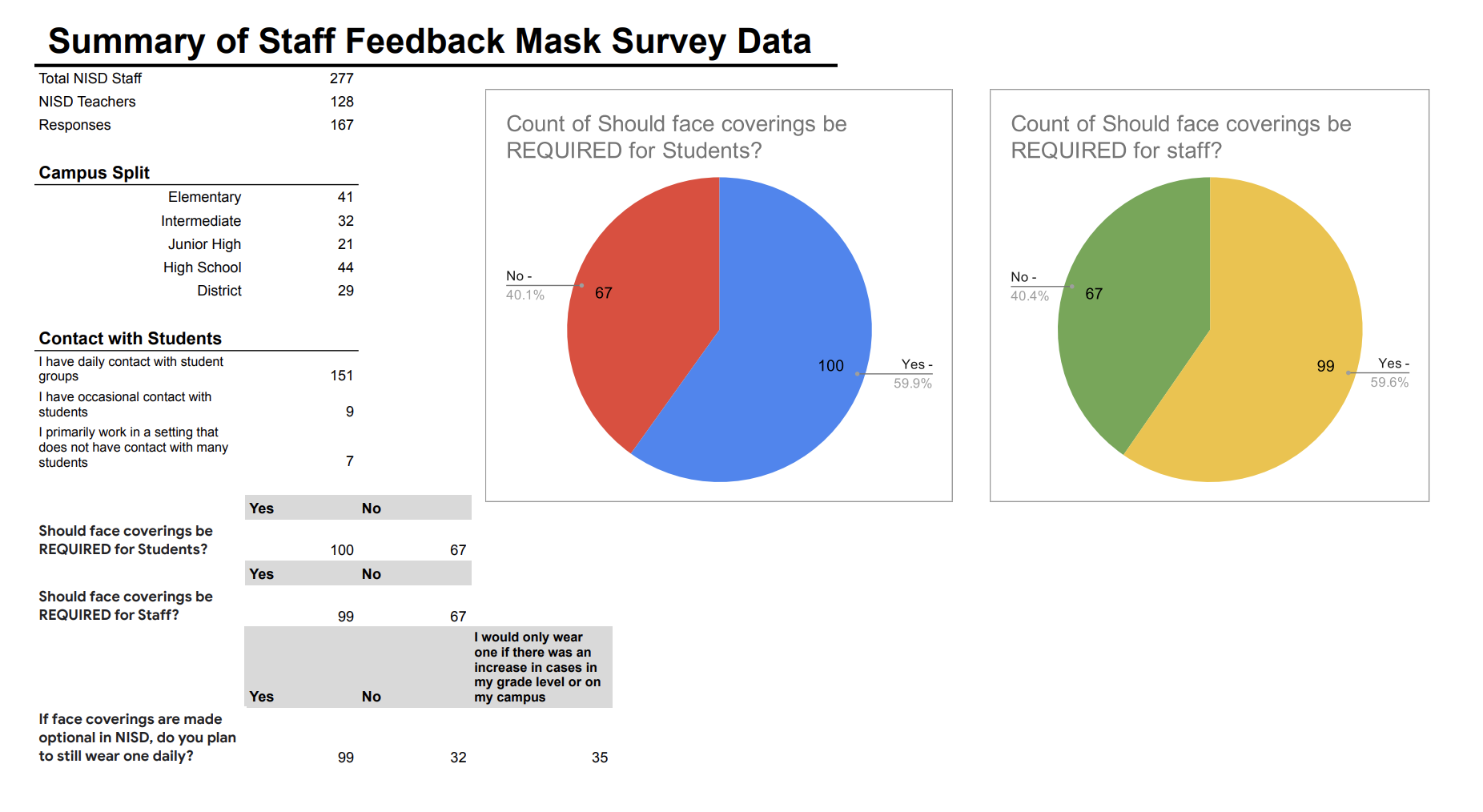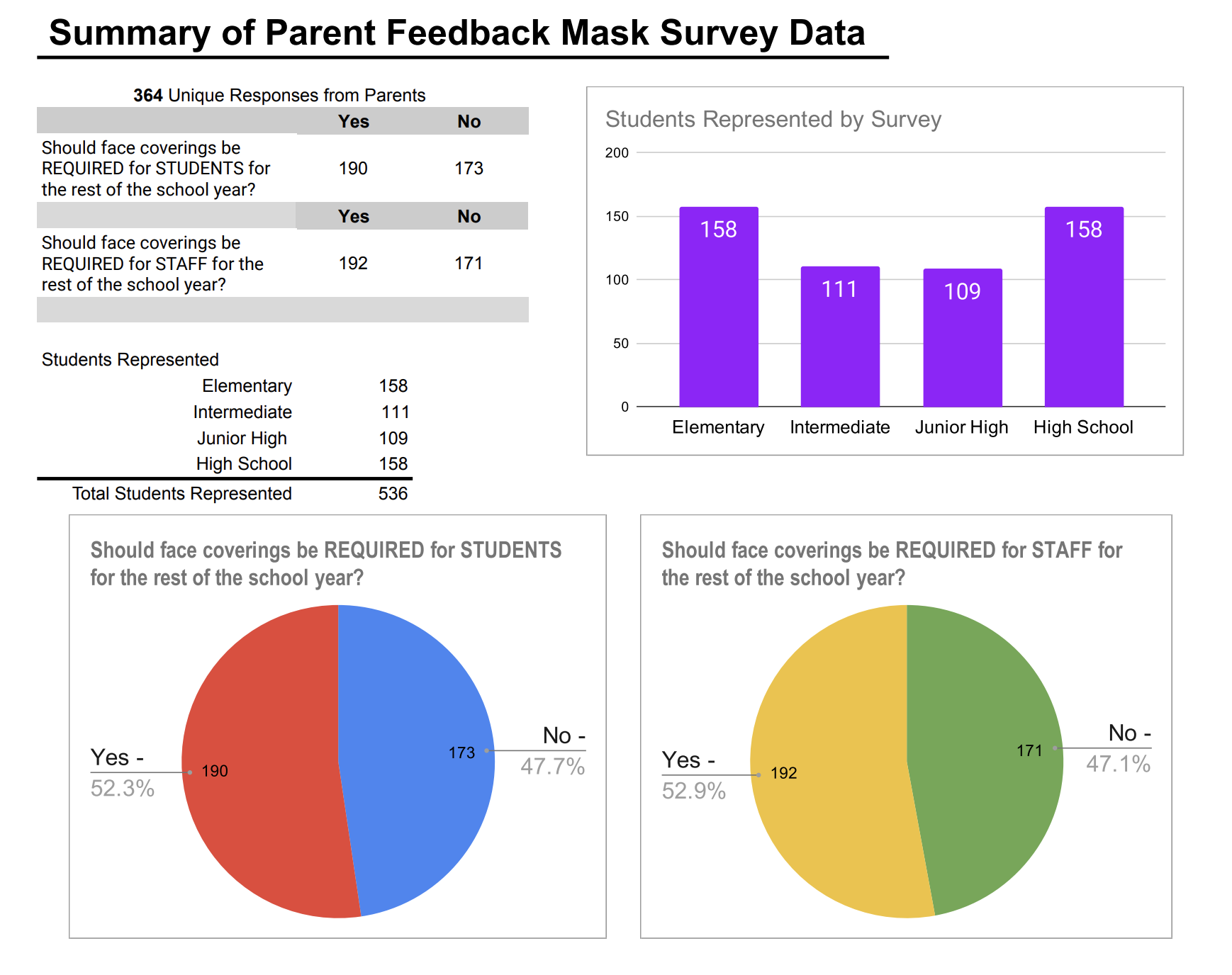 General COVID Information
Please remind your children of the importance of following good hygiene practices that prevent the spread of communicable disease.
General preventative measures to protect yourself from respiratory illness including the Coronavirus disease, are:
Cover your coughs and sneezes with a sleeve or a tissue.

Wash your hands often with soap and water for 20 seconds, or use alcohol hand sanitizer if soap and water are not available.

Avoid touching your eyes, nose or mouth.

Stay at home when you are sick.

Avoid close contact with people who are sick.

Clean and disinfect frequently touched objects and surfaces.